You are here
A guide to cream, afternoon and high tea
Whether you're craving a delicious treat after a long day at work or looking to take a loved one out for a special occasion, there is and always will be a special place for hot cup of tea. Once reserved only for the upper classes, tea is now the nation's favourite drink with over 60.2 billion mugs, cups, and flasks drunk a year. There are variations on how tea is served and what it can come with though – read on to find out what the difference between cream, high and afternoon tea is!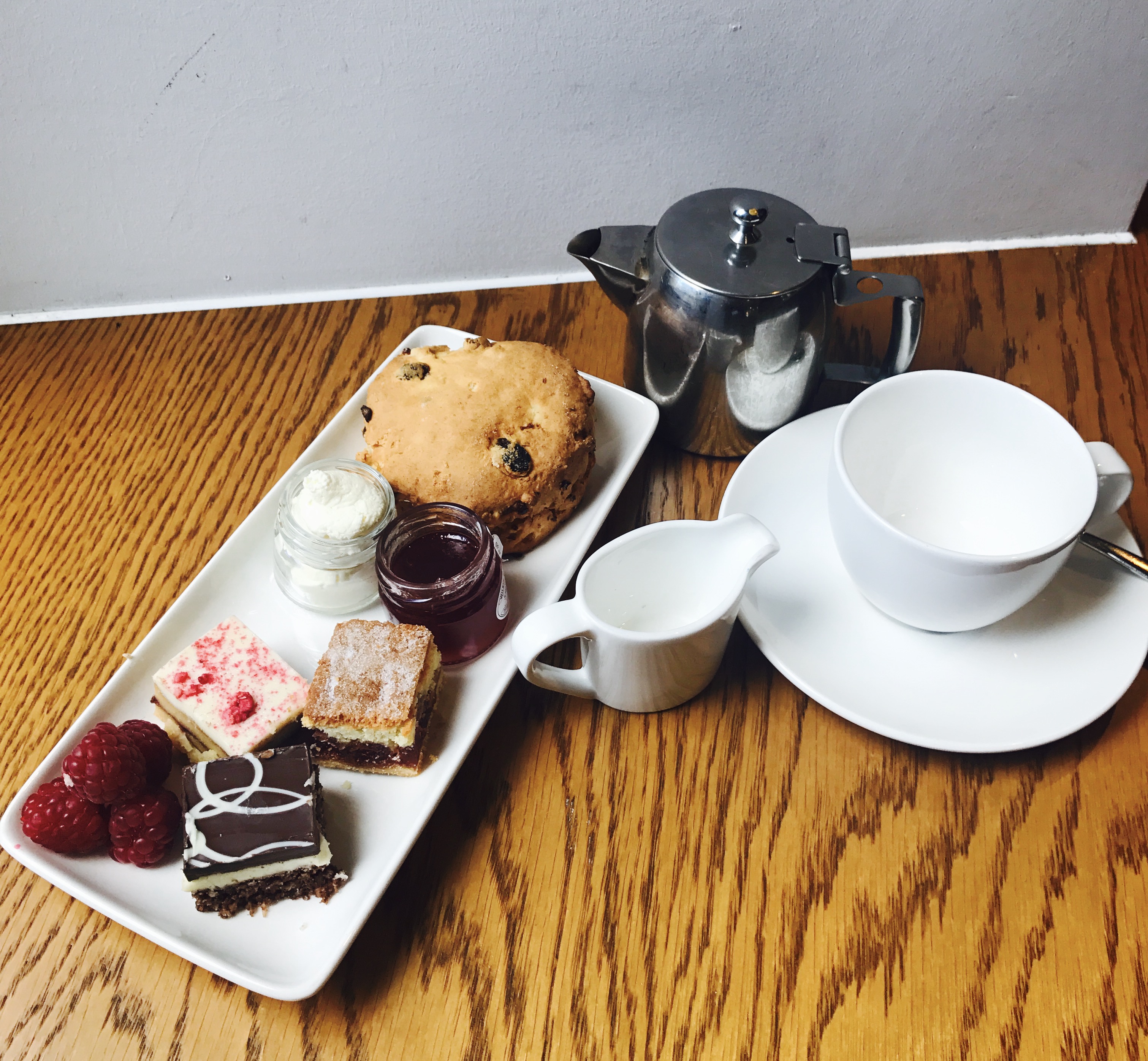 What is cream tea?
Originated in Devon (or Cornwall depending on who you talk to) cream tea is the delicious practice of serving tea with scones, clotted cream and jam. And while it may have started down south, you can now get tasty cream teas all over the UK! Typically a cream tea is a simple affair, however our cafes often experiment with unique flavours of scones like lavender and honey or pumpkin spice to keep our guest's taste buds challenged and wanting more.
What is high tea?
High tea comes from humble origins, initially made for industry workers coming home from factories and shipyards, it's a hearty afternoon meal made up of savoury dishes served with tea. The reason behind why it's called "high tea" is that it was often eaten at the dinner table and thus higher off the ground. Depending on the area, high tea can often involve savoury pies, Welsh rarebit, casseroles or stews and is generally a filling meal. If you're looking to enjoy this, the fantastic chefs in our cafes always ensure any high tea they create leaves you feeling satisfied, full and happy!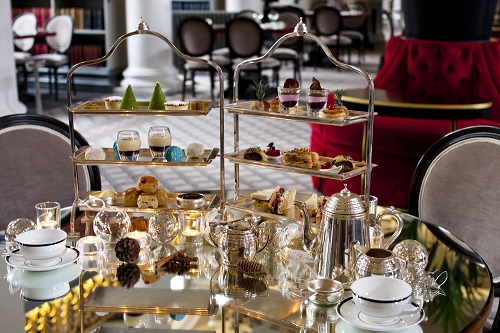 What is afternoon tea?
The most famous of tea arrangements and services, afternoon tea has a special place in our hearts – whether it be for a birthday celebration, wedding anniversary or simply a catch-up with your nearest and dearest, it's a scrumptious experience. Tea (or coffee if you prefer) is served with an elegant tiered stand, filled with sweet and savoury miniature morsels such as pastry eclairs, delicate finger sandwiches and lighter-than-air scones. Our stunning tea salon Colonnades in the Signet Library serves afternoon tea with a wide selection of tea flavours – from exotic Ceylon to unique new blends such as Rose Smoked tea, as well as the beloved and original English breakfast tea blend.
Now you know your A's, B's and Tea's, you can rest assured – whether you're looking to give the gift of a tasty tea treat with one of our vouchers or book an afternoon tea filled with a dazzling array of sweet and savoury bites, we're sure to the very last drop you'll have a tea-riffic experience.
To book, click here or to buy a gift voucher, click here.