You are here
Taste for the senses
It's no secret that our team at Heritage Portfolio are complete and utter foodies and whilst it may be our profession, it's also our passion. We know our bavarois from our Ballantine and sous-vide is our second name. What most don't know though, is that for us, an amazing dining experience is about engaging ALL of the 5 senses and being bold and daring with what we present. Read on to learn about how we delight and surprise the our guests!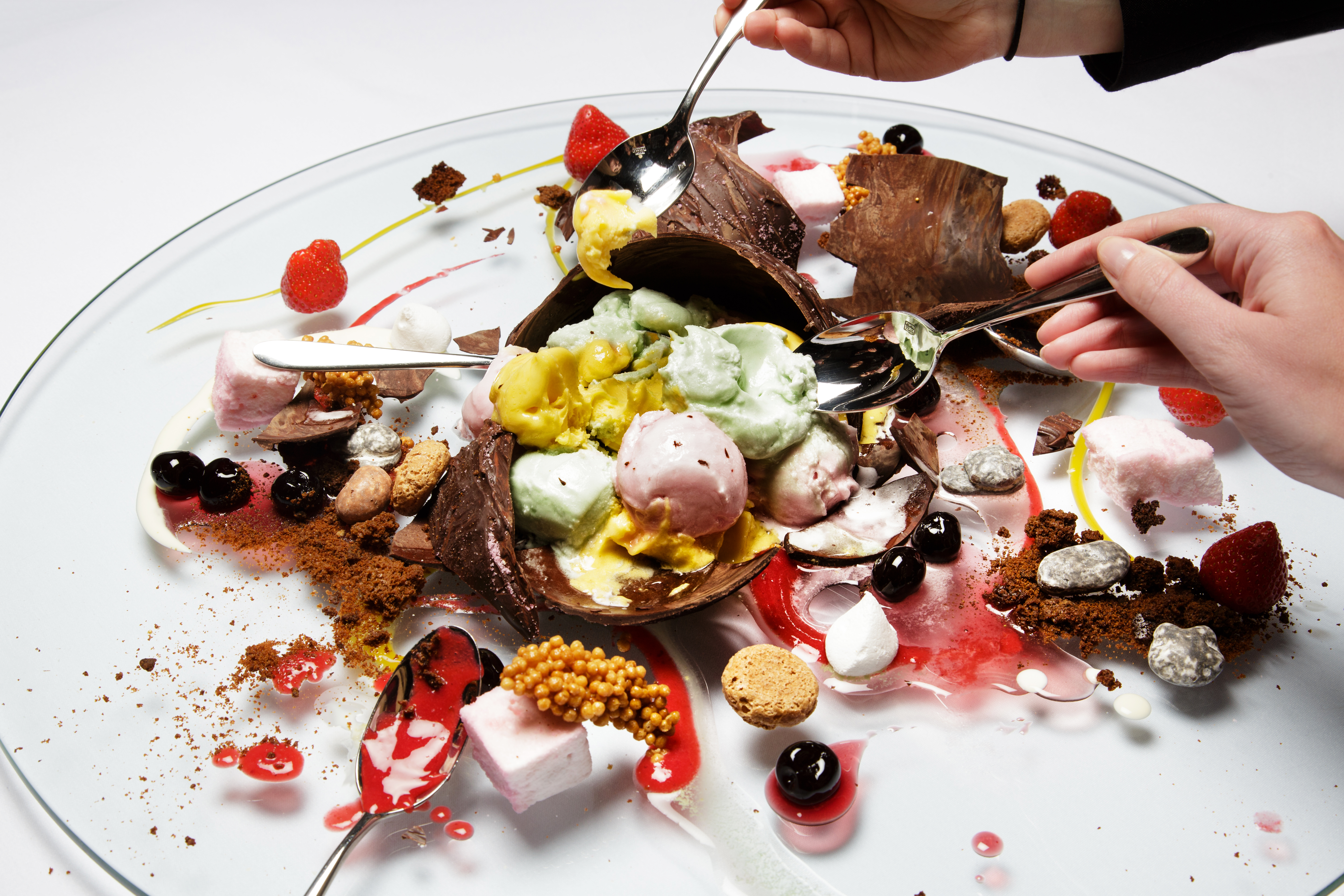 What a stunner
Beauty may be in the 'eye' of the beholder but no one can deny that not every dish needs to be perfectly pruned and even. Our vibrant, smash ice-cream dessert experience is an example of how chaos can also make for an inviting and interactive dessert that ignites curiosity in diners. Our chefs really enjoy the interaction with our guests as they paint the dessert stations with delicious treats before a chocolate ball of ice-cream is smashed in the centre. This then becomes a really fun interactive dessert where guests can fill their bowls with whatever catches their eye!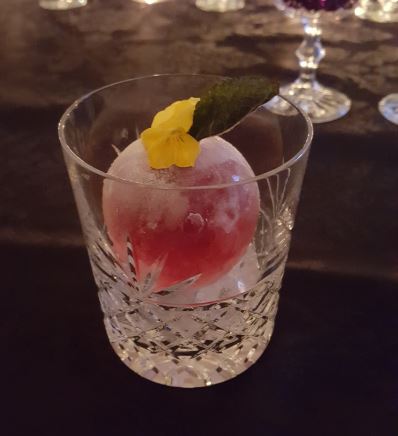 Music to my ears
The crackling crust of freshly baked bread, the sharp crunch of a caramel shard and the fizzle and pop of popping candy. They all evoke a Pavlovian response where we can't help but feel hungry. We took this and added our own spin. Our latest summer cocktail requires a light crack of a hammer on a sphere of ice that holds the delicious liquor that's then released into the glass. We guarantee once you have one of these, even the thump of a hammer will make you thirsty!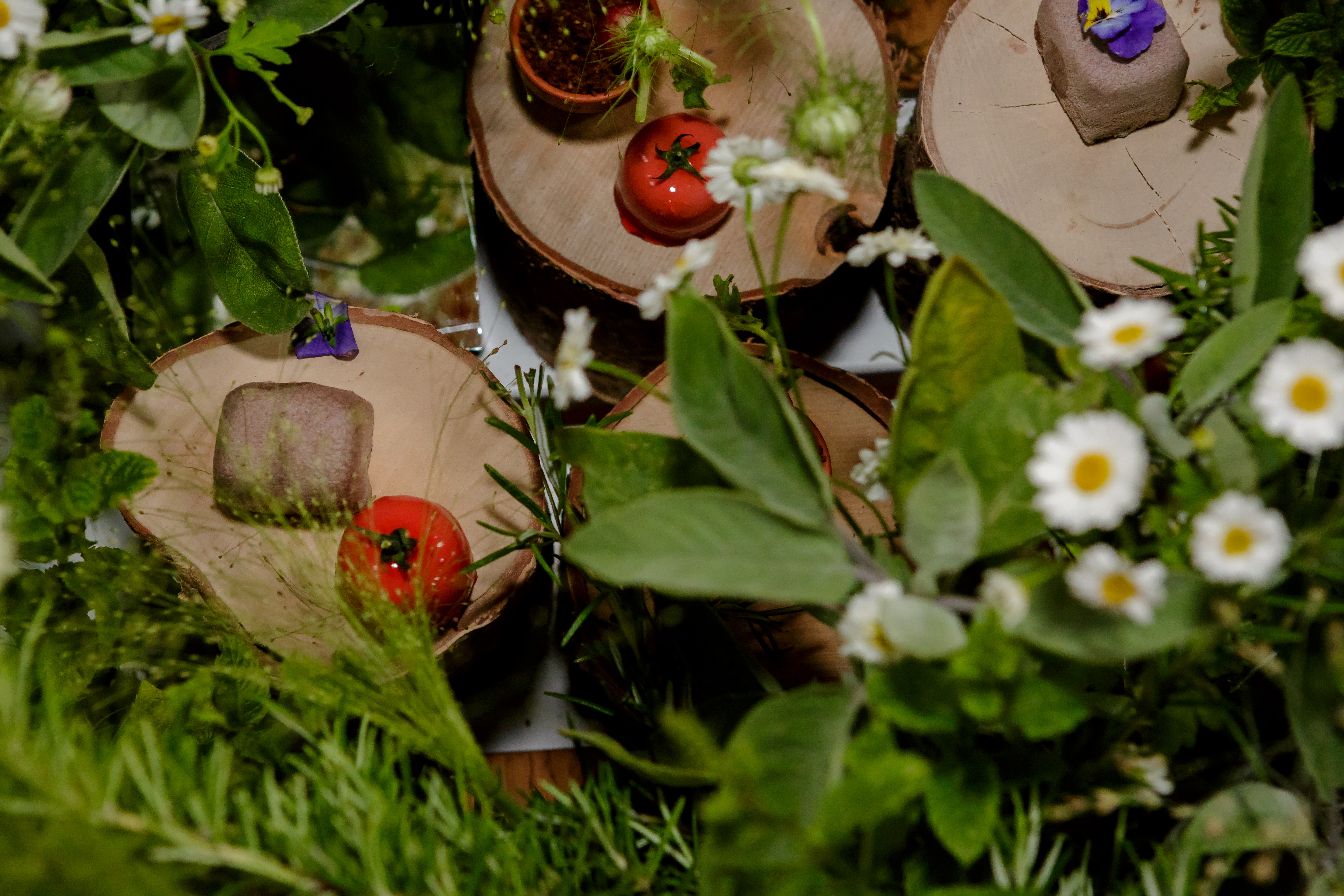 A magic touch
Sometimes a delicious sit-down 3-course meal just isn't the order of the day so we have been wowing our guests with our immersive foraging experience option. Nothing in life comes easy and we aren't just going to give you your dinner on a plate – no, you have to search for it yourselves! The long foliage display down the centre of the table suddenly appears to be concealing the starter course! Reach in and our guests find a playful selection of bite-sized treats just waiting to be enjoyed.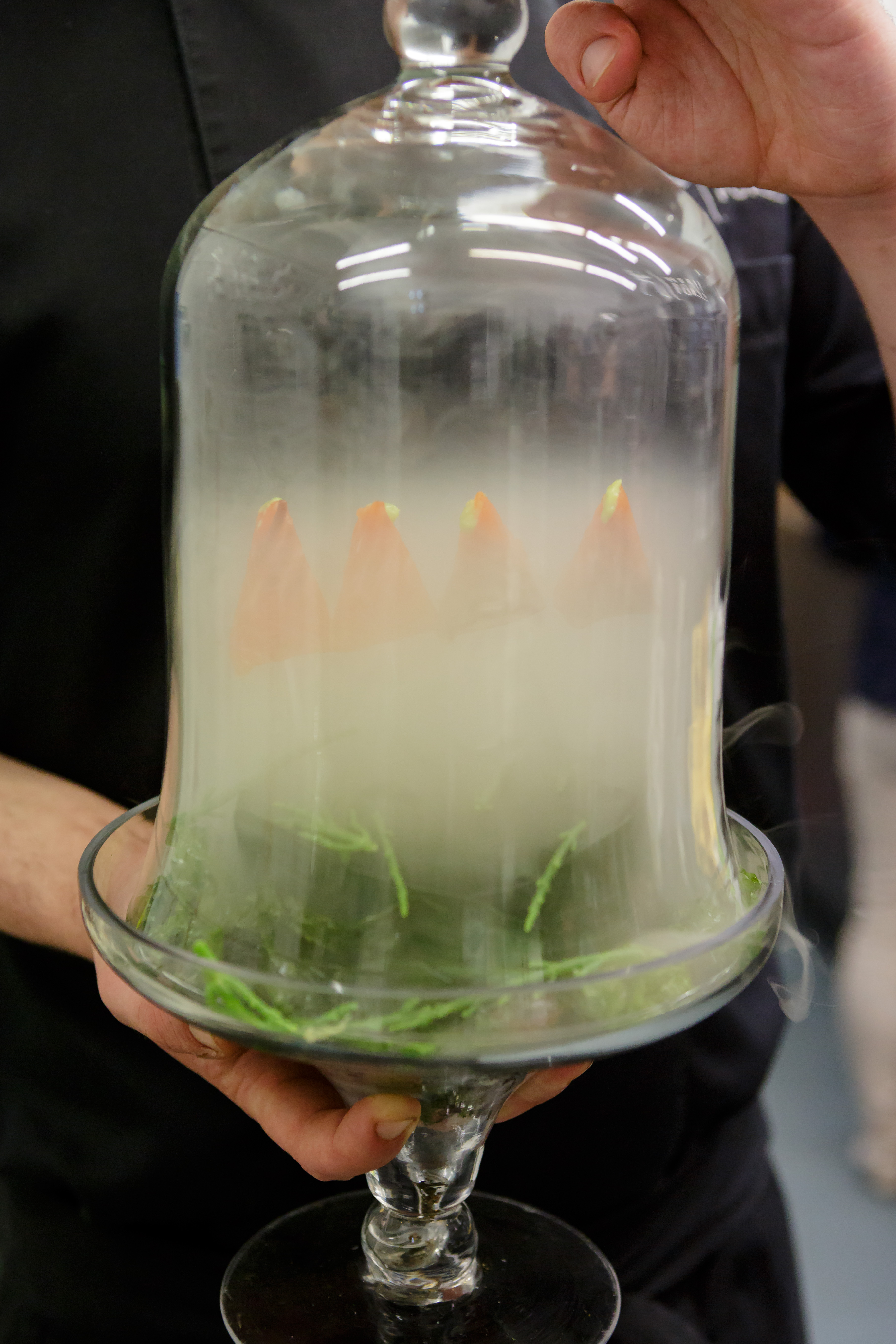 The smell of success
Sometimes it's our sense of smell that enables us to enjoy our food even before we've tasted it or even seen it! To stimulate this sense (and to add a bit of theatre – you know what we're like by now!) we have taken our smoked salmon to a new level. Not only will our guests see the beautiful creation in the glass dome and taste the deliciously savoury taste of the salmon, they'll first be met with the heavenly cloud of samphire infused smoke!
We've got great tastes
What's life without fun? Dull, grey and tasteless – that's what! One way we try to make sure our guests have fun is through our unique and daring flavours. We implore and encourage you – try something new. Our cafes serve delicious baked treats such as a chocolate and spinach cake – it shouldn't work but it does. Try some soon – we dare you!
If you want to be dazzled, wowed and have your breath taken contact our fantastically foodie private events team for your next dining extravaganza or delicious dinner.