You are here
This week is National Photograph Week and to celebrate our teams are taking pictures of their favourite places to be (yes, their own venues!). Scroll down to see us all in our natural habitat…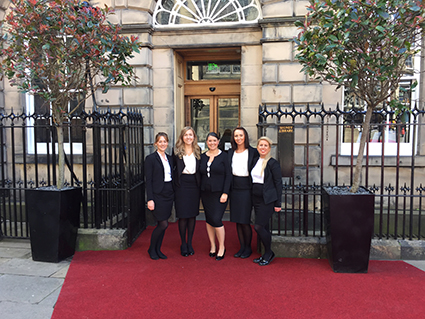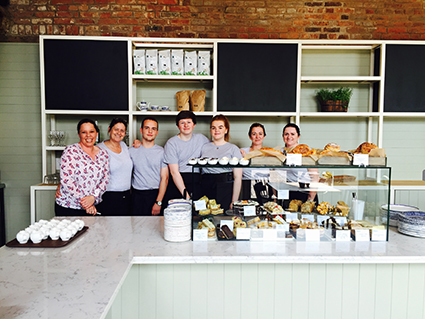 The Signet Library team on Parliament Square (left) and Gardener's Kitchen team at our new exclusive venue - Arley Hall & Gardens in Cheshire.

Our Private team have an array of venues across Edinburgh, but they can go wherever our clients need them to - from private homes to offices, from Edinburgh to Aberdeen and beyond!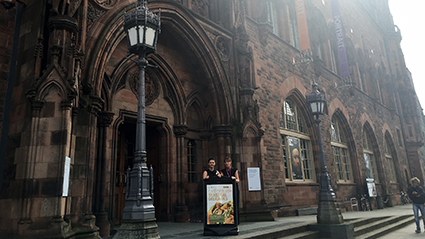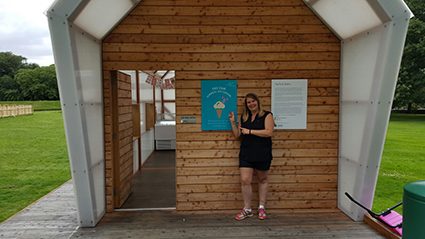 On the right - Yvonne and Anna from our Café Portrait outside the Scottish National Portrait Gallery. On the left - Susan in front of one of our newest favourite places to go 'The Bothy' at Scottish National Gallery of Modern Art.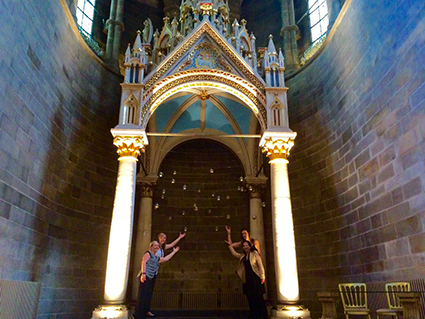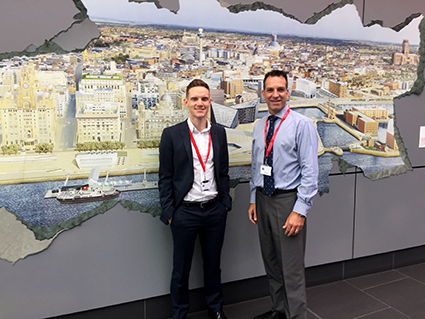 The Mansfield Traquair team in their beautiful baldacchino (on the left) and our newest members of the Heritage family, based in Liverpool, the North West Private team!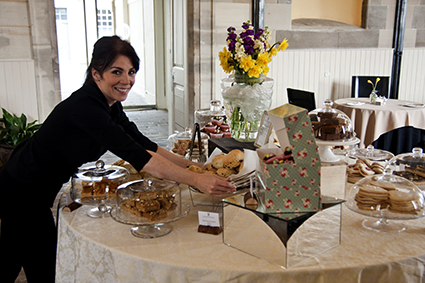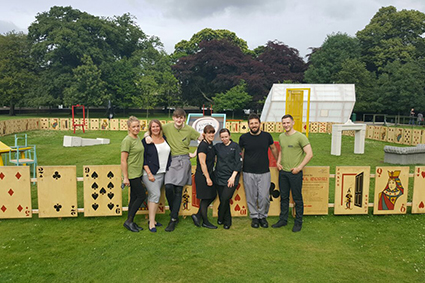 Let them eat cake at Hopetoun House in The Stables Tearoom and have some surreal fun at the Scotish National Gallery of Modern Art!