You are here
Our super talented Chef Paul Hood has created a new brunch menu for our venues for 2020. Suitable for corporate or private events, it's ideal for those with an early start that want to give guests a healthy energy boast to keep them going through the day.
Chef Paul has focused on informality and bringing interactive theatre to the dishes with a modern twist on traditional themes. Presented on food stations laden with beautiful, delicious and interesting offerings with flavours that challenge the palate and many vegan alternatives to choose from too. The display encourages guest interaction and a great talking point – a perfect ice breaker for any event.
The extensive menu allows for a selection of interesting dishes, many of which have vegan alternatives.
Here's a sneak peek of some of our delicious new brunch menu items:
Cajun spiced American style pancake, smashed avocado, poached duck egg, coriander dust and lemongrass syrup.
Hot smoked salmon and fermented mooli served on toasted black rye bread topped with lemon and lime jam and red amaranth.
Maple and popcorn flatbread topped with peanut butter yogurt, caramelised banana, blueberry and malt syrup.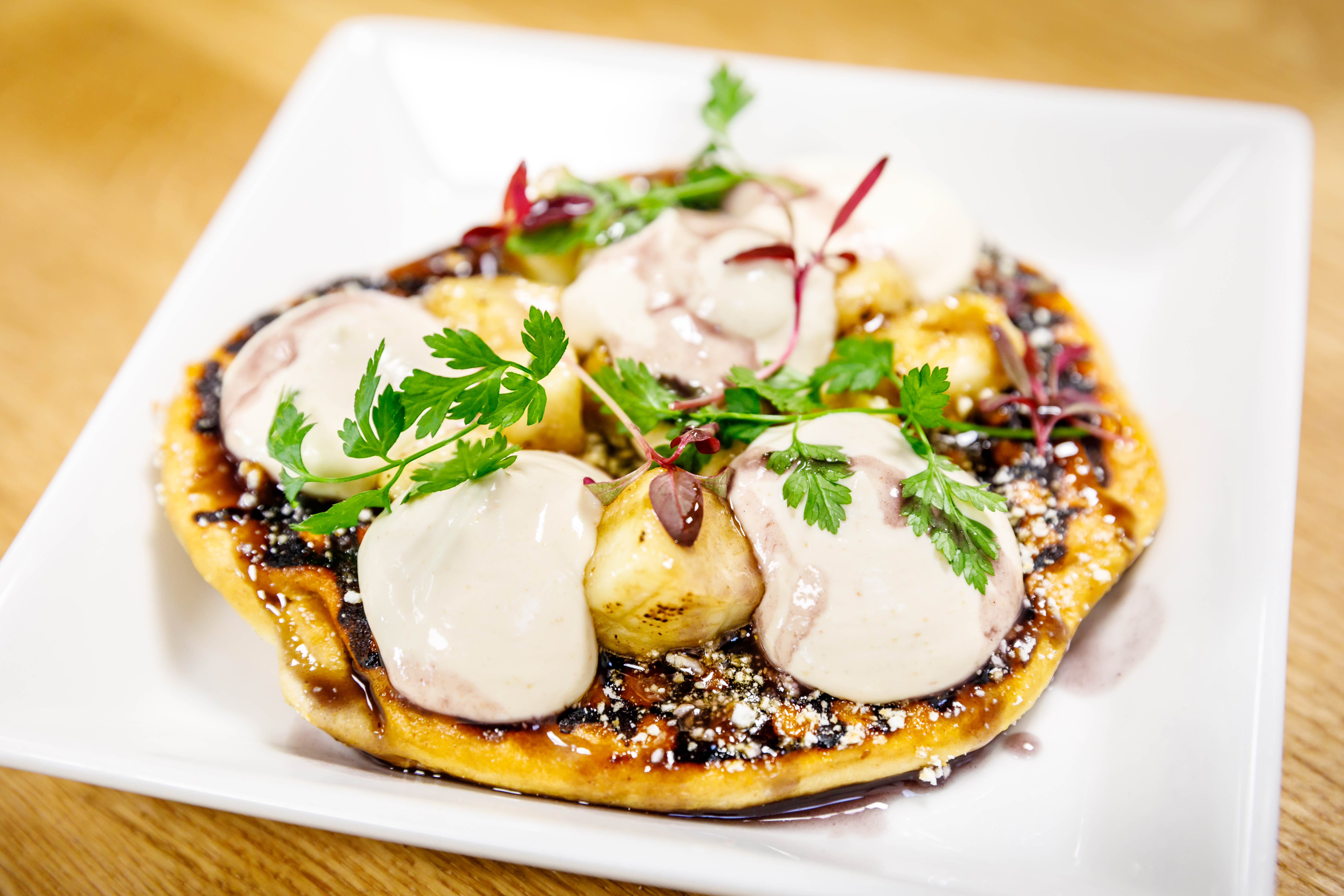 Haddock kedgeree scotch egg with cauliflower curd.
Drinks that would accompany this menu would include freshly squeezed herb, vegetable and fruit juices including carrot & ginger, spinach & wasabi, apple & kiwi.
Our delicious new menu which can be adapted to suit your dietary requirements. Get in touch with our private team if you'd like to see these delicious treats on your wedding or event menu.