You are here
Our local farm-to-fork pork supplier
Puddledub Farm in Fife have built a reputation as one of Scotland's finest bacon and pork producers; it's one of the few producers in the UK that stay true to their 'farm to fork' values.
We like to ensure our event designers are equipped with the best foodie knowledge to assist our event bookers in selecting their event menus, so we sent the team along with our chefs to visit Puddledub Farm to meet Farmer Peter, our local pork supplier.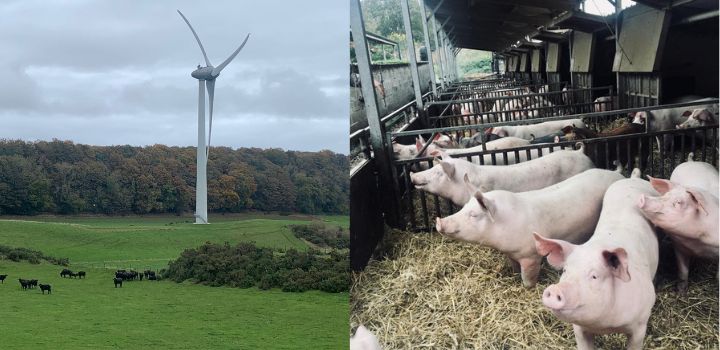 Puddledub's hand-reared pork comes from large white-Duroc Pigs. Every part of the supply chain is looked after on the farm:from the breeding and rearing of the pigs, to the making of the products, and the delivery and retailing of all products. A true farm-to-fork process! This ensures that Puddledub Farm operates in a sustainable way and that their products are renowned for their taste.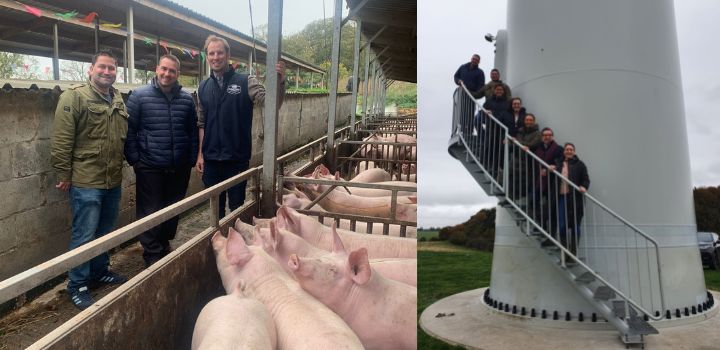 To ensure our food always tastes great, we work with who we believe are the best local suppliers in the area.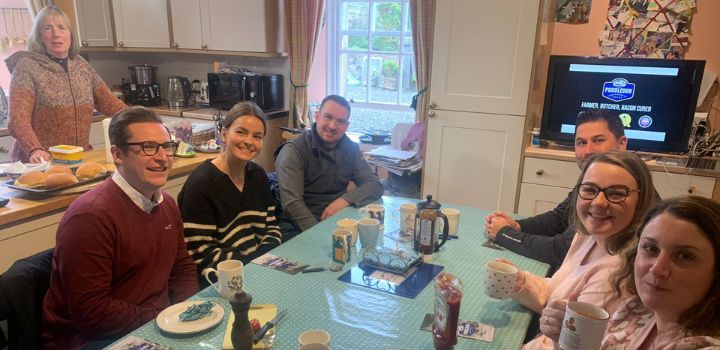 Get in touch with our team to talk about your next event: