You are here
How to create surprising salads during the lettuce crisis
With Britain in the grips of a lettuce shortage due to poor weather conditions and harvests in Southern Europe, the likes of Little Gem, Iceberg and Romaine greens are being rationed by supermarkets. Not to mention in some shops prices have more than doubled. Fortunately, we're a resourceful bunch here at Heritage Portfolio and want to share our knowhow so that you can still enjoy a deliciously healthy salad. We got in touch with Alex Flood, manager of Cafe 1505 and our resident health guru and veg expert. She shares her top tips and tasty salad alternatives!
Lettuce is usually used to 'pad out' a salad – what are the alternatives to using this?
Back in the day, that was the case, as was using only Iceberg lettuce. There are an array of incredible leaf vegetables on offer: Lambs lettuce (called this as the lettuce shape is similar to that of a lambs tongue!), Endive, Cos, Watercress, Radicchio, Cress and Chicory to name but a few. All have their own distinct flavours, some bitter, some sweet and some tangy. Their colours, texture and shape add wonder to a salad and are packed full of vitamins like vitamin A, C & K, B6, folate, iron, potassium & magnesium, and what many don't know is that Iceberg lettuce has the least nutrients of all leaves!!

What are your tips on creating a salad, and what's trendy to use just now?
With the amazing selection of salads to choose from, there are endless salads to be concocted at your fingertips, with whatever ingredients you have in your fridge/cupboard. Rather than focussing on what you do not have, focus on what you do have and make a wonderful dish which is appealing to both your eyes and taste buds. Experiment and throw in foods you may not have considered using before.
Pop into different food shops/delis, go to food markets, ask to sample different foods you may not have considered eating before nor cooking or creating with and come up with ideas of your own. Eat the vegetables raw, steamed or stir-fried. Add chicken, go vegan, go gluten free, the list is endless.
Get a map, close your eyes and pick a destination. Where your finger lies that is where you will cook your meal for the weekend, giving you time to resource the ingredients and the region. Play music from the country, enjoy the whole experience and your experience with food will change, and you will see that a lot of countries only eat in season and from their own country.
Lebanese food is very trendy at the moment. Using fruit in salads is very popular – mango and pomegranate, dressed with pomegranate molasses. Add seeds, nuts and fresh herbs like mint and coriander.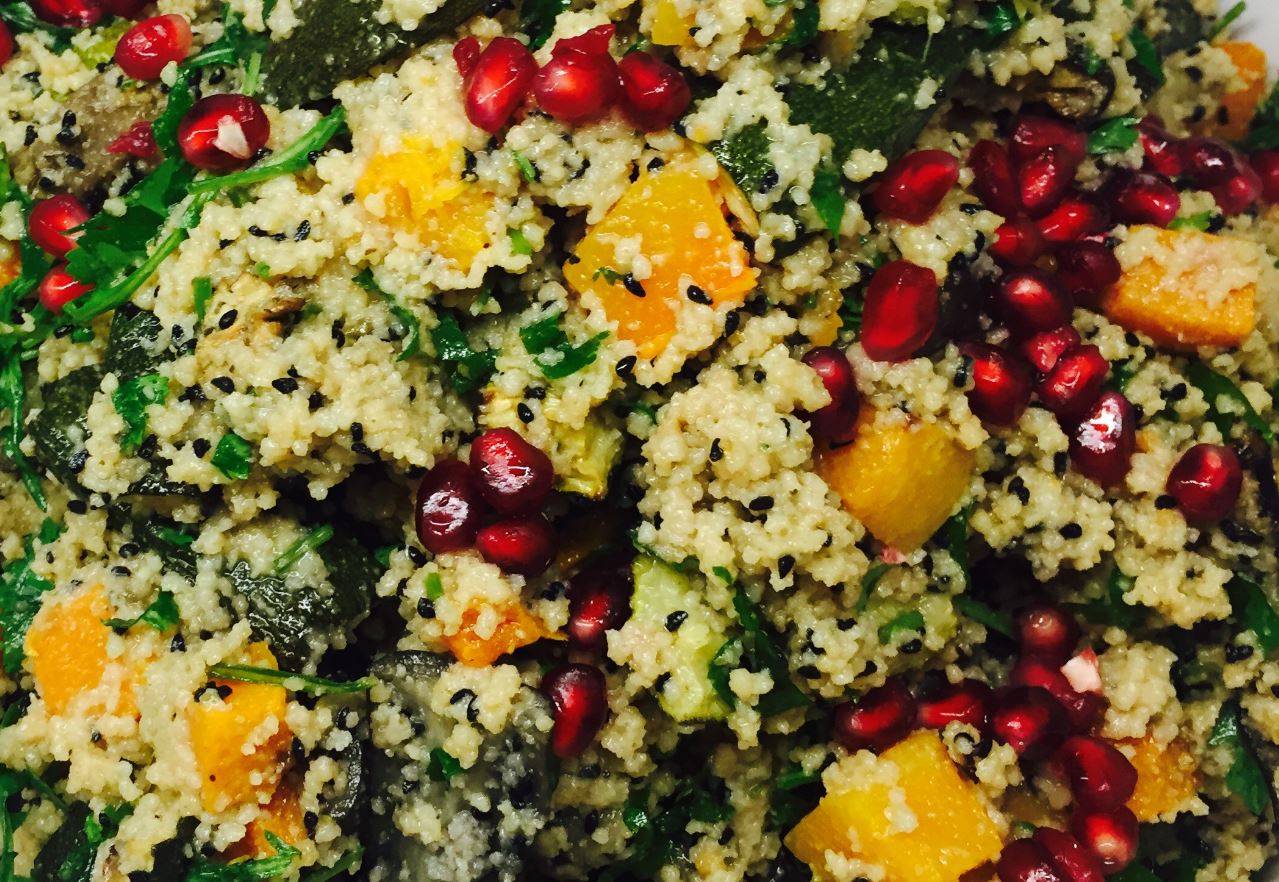 What are suitable options for vegans? Or gluten free diets? Should we be concerned about using alternatives, or are they just as good for us?
One of my favourite things to say to anyone cooking is that you can 'veganise' anything and I believe the same is true for gluten free, or any dietary requirement for that matter. Again not focusing on what you cannot have but the wonderful food you can have. Celebrate what is.
In all honesty, I don't think we should be concerned in the slightest about using alternatives. Any fruit or vegetable that you eat is packed full of goodness. Enjoy and savour the moment.
Anything additional / fun facts about eating healthy or vegan/gluten free diets?
I think that when eating healthily (whether that be vegan/gluten free/vegetarian/paleo,) the most important thing is that you listen to your body and get pleasure from the food on your plate. As I stated earlier it can be so much fun to get creative and introduce healthy eating to anyone of any age. You're never too young nor old to start.
There are so many books and articles stating the importance of a healthy eating lifestyle to leading a healthy life. The famous quote by Hippocrates 'Let food be thy medicine and medicine thy food.' (500BC), so this is not new stuff, and I agree there are so many conflicting articles, books and TV shows on what we should eat, when we should eat, how we should eat etc., no wonder we are all confused.
Listen to your body, love and respect yourself and the rest will fall into place!!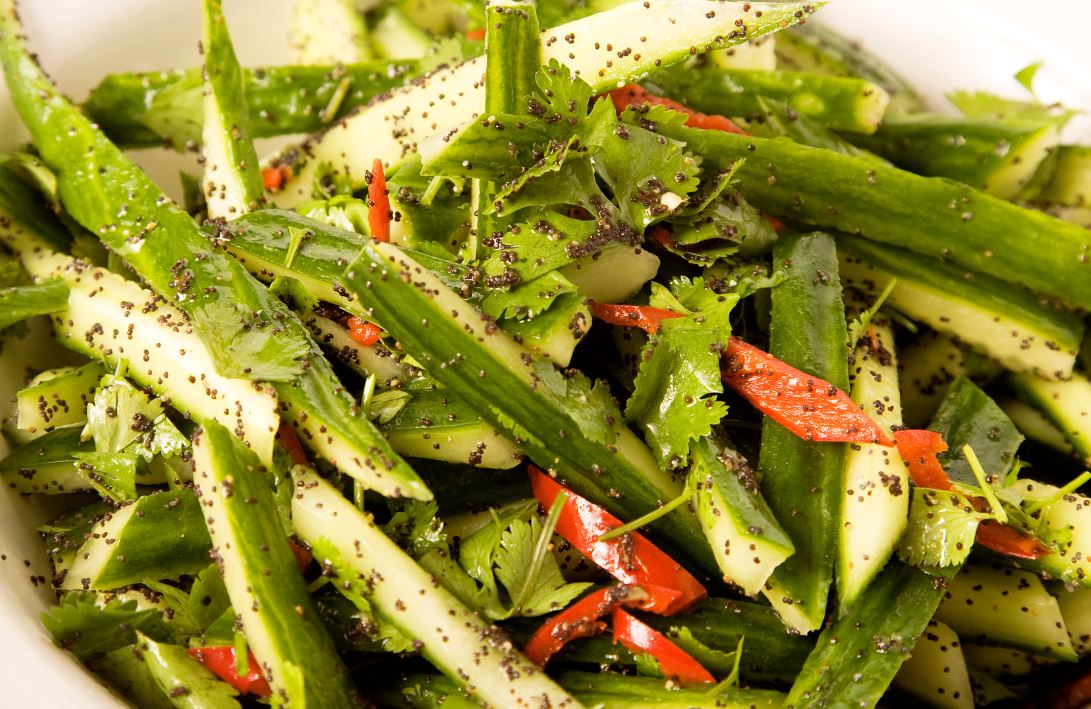 Can you name any unexpected ingredients that you discovered and find delicious?
I love to sprinkle Mara Dried Seaweed on just about anything and put it in almost everything too. Delicious on vegan scrambled tofu (or scrambled eggs), in soups, in porridge, in stir-fries – the list is exhaustive! These dried sea vegetables contain over 56 vitamins and minerals! These certainly pack a punch and I feel more palatable than actual seaweed strips in salads as it's not to everyone's tastes.
Do all the salads have to be cold? Can they also be served warm?
Salads can be any way you want them to be. I personally love them warmed with nutritional yeast on top, melting into the salad for a vegan creaminess and deliciousness. I consider salads to be one of the most versatile dishes ever as absolutely anything can be added and created. What a wonderful thought, just like life!
To enjoy Alex's delicious food or even have a chat with her in person about health and cooking, head to Cafe 1505 on Nicholson Street beside the beautiful Royal College of Surgeons. Known for its amazing and wholesome dishes, especially its fantastic grab-and-go healthy lunch offerings, you can dine or takeaway on weekdays from 8am – 8pm and on weekends from 9am–7pm.