You are here
Check out our new Spring/Summer menu
Our chefs are a clever and creative bunch of culinary artists and they've worked tirelessly to create our new Spring/Summer 2018 menu for weddings, private events and more!
Starters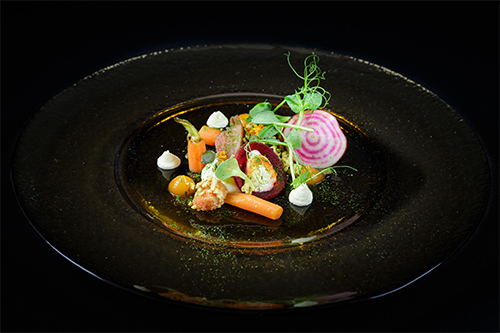 Baked and smoked carrots, white beets and brunet, pumpkin granola with water cress emulsion nasturtium leaves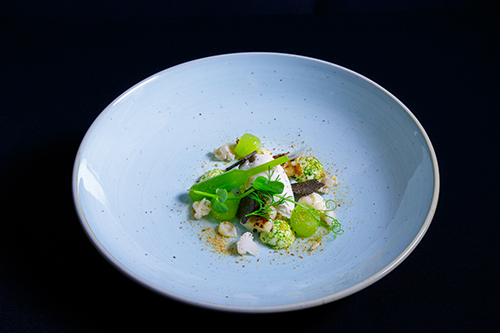 Caramelised cauliflower panna cotta, scorched cauliflower, pickled floret, cauliflower and pink peppercorn bavarois, cauliflower bullion, borage flower, mint oil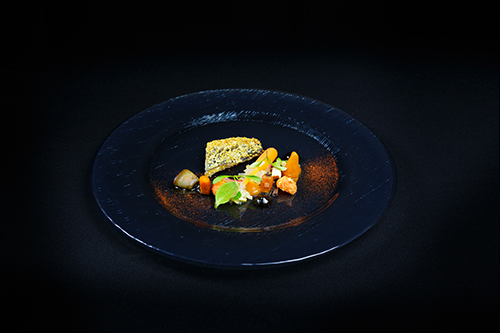 Sesame seared Scrabster mackerel with salt back carrot textures, star anise and shaved fennel with Atsina cress, choy and soy ketchup
Mains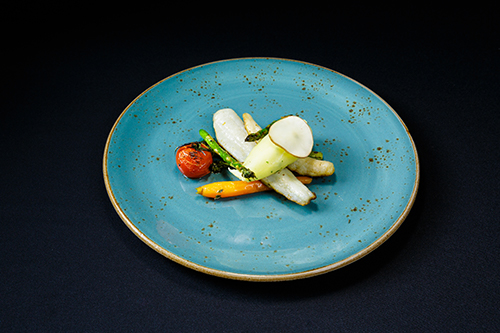 Grilled fillet of sand sole, smoked potato purée, pickled Jerusalem artichoke, charred sprouting broccoli, and a chive butter sauce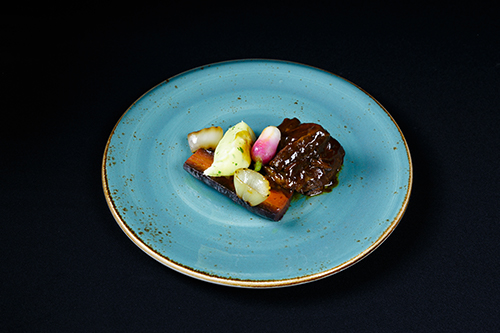 Coffee bean cooked 'Jacob's Ladder' beef ribs with maple and tarragon, golden wonder and salt baked carrots with shallot petals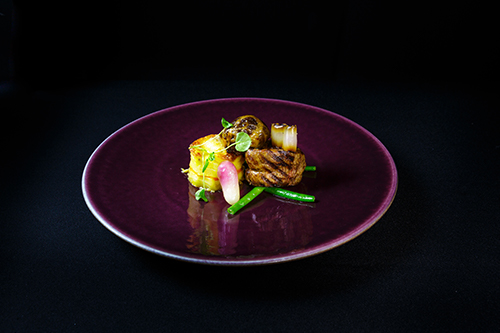 Chargrilled Himalayan salt dry cured Perthshire beef fillet, watercress sprouts, sweet potato gratin, haricot vert and oxtail rillettes
Pre-desserts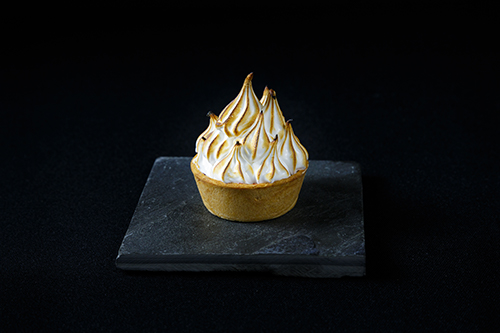 Cherry and thyme baked Alaska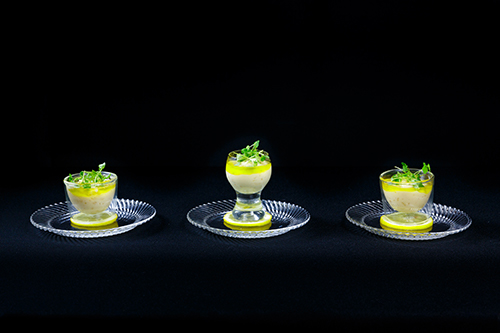 Creamed white chocolate and cardamom rice pudding with orange essence and lemon balm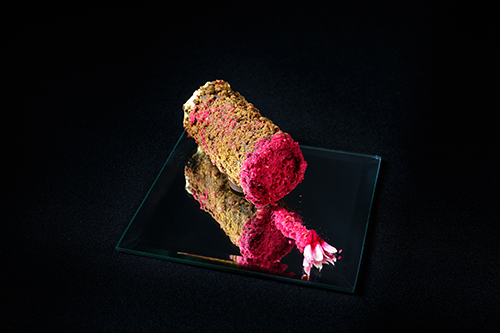 Salted caramel chocolate cigar with freeze dried raspberry
This is just a selection of our delicious new menu which can be adapted to suite your dietary requirements. Get in touch with our private team if you'd like to see these delicious treats on your wedding or event menu.