You are here
Looking for last-minute Christmas gift inspiration?
A voucher is the perfect way for you to give a gift that your loved one can enjoy when it suits them. Our vouchers are valid for up to a year depending on the one you choose and there are special offers available too!
Are you a big fan of our cafés?
Do you have a particular favourite?
You could choose vouchers for the Café Modern One and Two at the Scottish National Modern Art galleries or at the Scottish National Portrait Gallery. There's always something to see from special exhibitions to the permanent collections. Café 1505 is located on South Bridge and offers fresh and delicious deli style foods, and of course the fantastic baking that our cafés are known for! While you are there you can take in the museum located right next door at the Royal College of Surgeons.
Our cafés are all located within a short walk of Edinburgh city centre. You can choose to give monetary vouchers which you can use at any time of day, or offer an afternoon tea with or without fizz!
If you are looking for something really decadent, Colonnades at the Signet Library offers vouchers for afternoon tea with fizz, champagne or cocktails.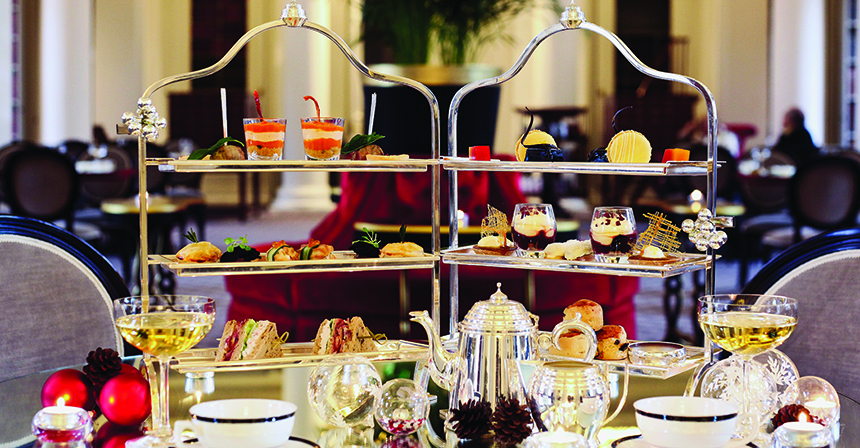 If you love history or open spaces, give a voucher for the Stables Tearoom at Hopetoun House in South Queensferry which is open from Easter to September each year . Whilst you're there, don't miss visiting the wonderful 17th century house and grounds. There's even a Farm shop too. To add to the experience why not offer the chance to learn a new skill?! Hopetoun House offer vouchers for clay pigeon shooting which can be enjoyed on the estate.

For race enthusiasts, a day at Musselburgh Racecourse is a must! You can buy vouchers to use at the Bistro which is open at each race meeting. There are regular meetings and of course, Lady's Day is a real treat. You can purchase tickets for New Year's Day or early bird tickets for Lady's Day at just £35 until 1st February.
Photo courtesy of STV, Laura Piper
'Cafés by Heritage Portfolio' are renowned for our 'made from scratch' cooking. We use fresh and local ingredients, many of which are grown on the grounds surrounding the cafes. Our chefs and bakers enjoy creating exciting seasonal menus as much as our visitors enjoy eating them!