You are here
What a year 2018 has been! From award wins and working with wonderful clients to some very exciting new venue contracts, it was a busy year for us all, but we loved every minute of It. In total, our events team delivered 1,642 events and 137 weddings, serving delicious food to a total of 115,999 guests in 2018. By the end of the year, our cafés and restaurants served 329,291 guests, making it a total of 445,290 guests served! We also served 18,842 afternoon teas, 209,495 cups of coffee and 134,341 cups of tea – that's a lot of tea and coffee!
Here are some of our highlights from the year…
Awards
We celebrated a fantastic year in awards including many of our wonderful women being on the list for the Top 100 women in tourism in 2018, winning the Judges Catering Excellence Award for Musselburgh Racecourse at the National Racecourse Catering Awards, being finalist for the Banqueting and Events Chef Award and the Restaurant Newcomer of the Year Award for Colonnades.
Top 100 woman in tourism
Women in Tourism launched their list of the Top 100 women in tourism in 2018. We were delighted to see many members from our Heritage Portfolio family included on the list including women in our marketing, sales, operations and chef teams!
National Racecourse Catering Awards
Musselburgh Racecourse has shown it is a winner in the kitchen as well as on the racetrack by picking up several major industry awards. The commitment by chefs and hospitality staff from Musselburgh Racecourse was recognised when they walked away with the Judges Catering Excellence Award at the National Racecourse Catering Awards. Craig and his team at Musselburgh Racecourse also walked away with the Best Catering Product Award for their use of disposable Vegeware cutlery, plates and glasses. The People Education Award for Outstanding Service was presented to our stock and logistics manager at Musselburgh Racecourse, Steven McFall, who has made a huge contribution to the success of the Racecourse's food and catering operations.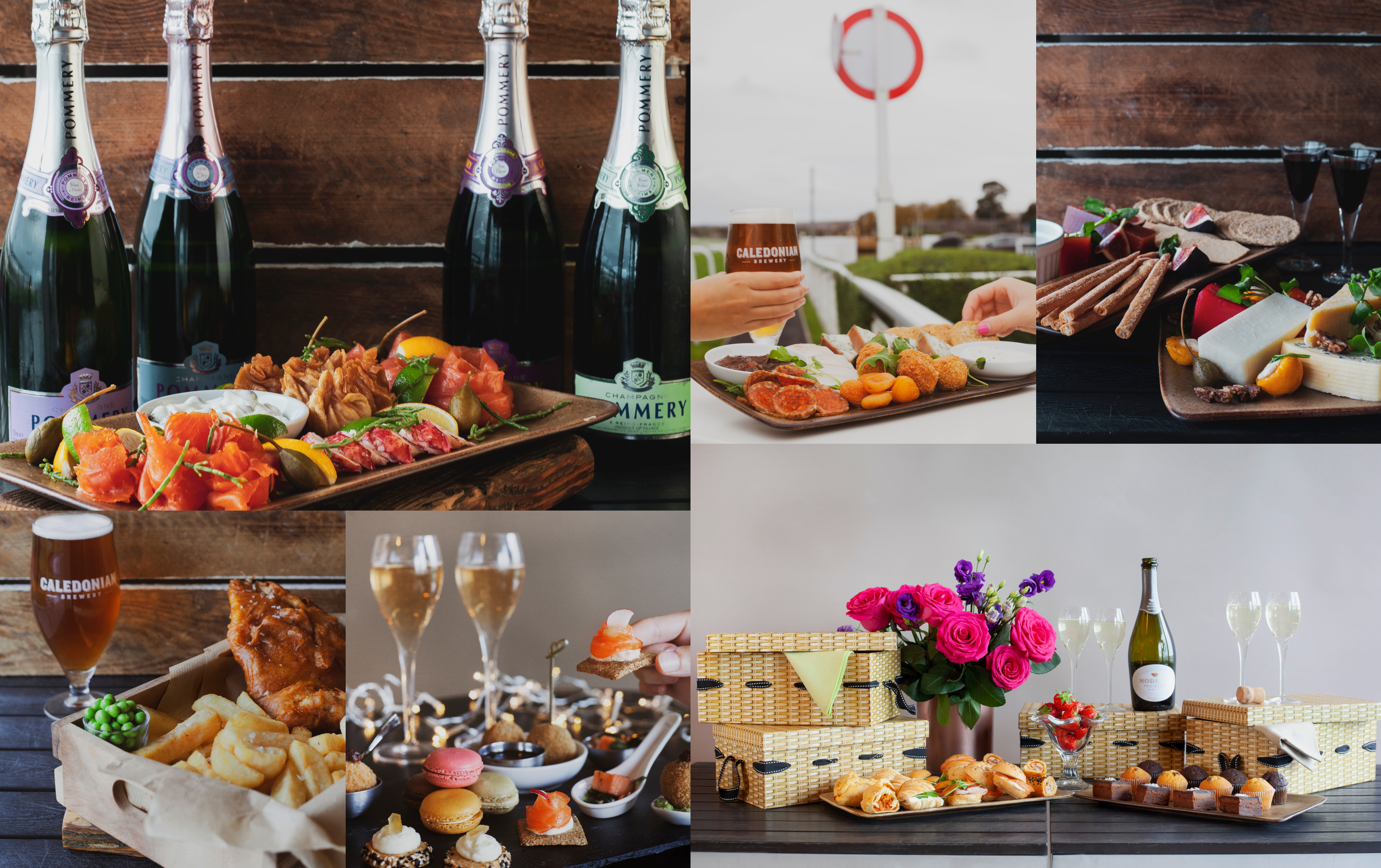 CIS Excellence Awards
Brian Canale our Executive Development Chef was a finalist in the Banqueting and Events Chef Award and Colonnades was a finalist in the Restaurant Newcomer of the Year Award.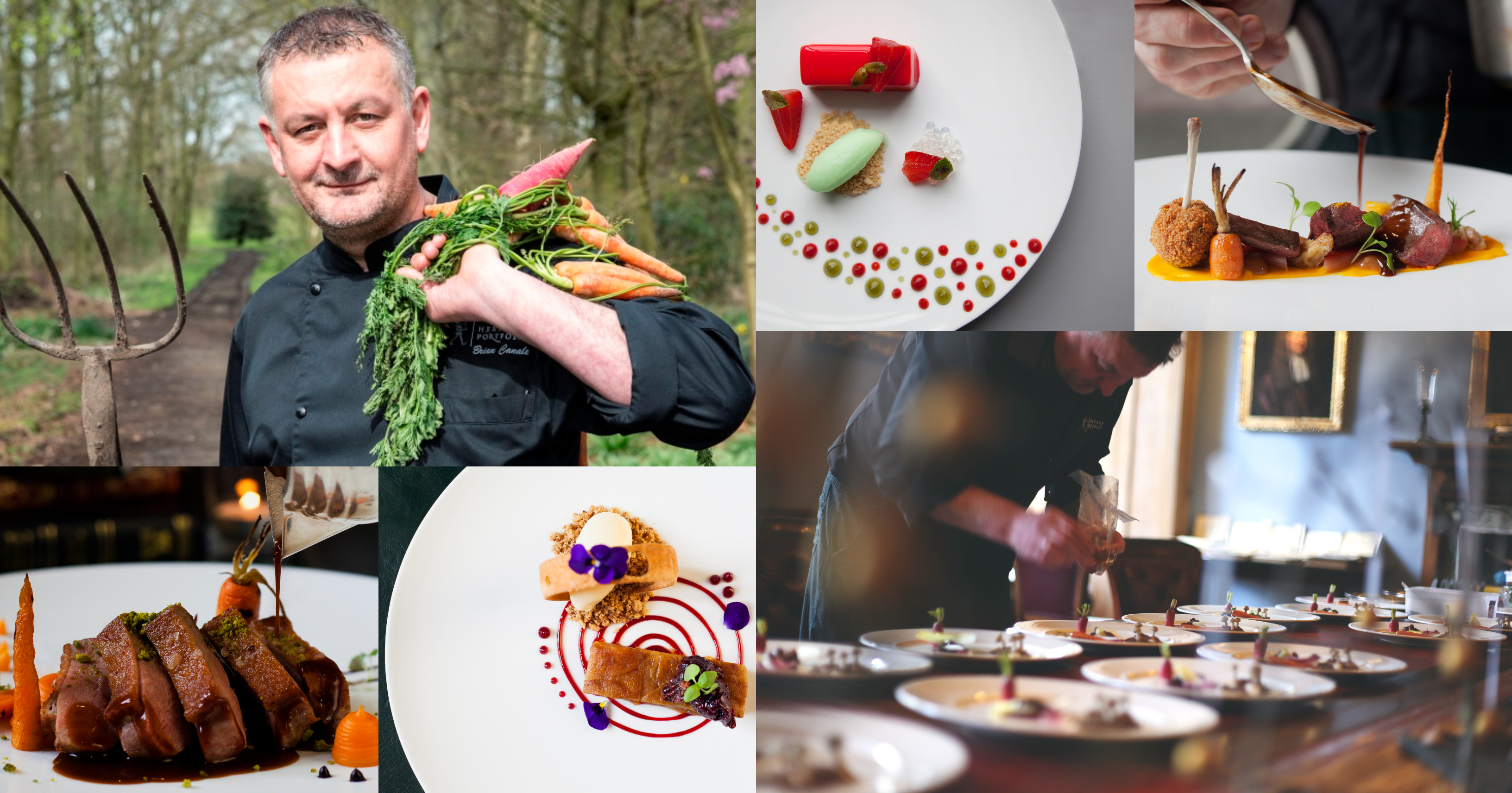 Our Event Design team Became Cava experts
A group of our amazing Event Designers visited the Sumarroca vineyards in Spain to learn all about the wonderful world of Sumarocca Cava and become Sumarroca Cava connoisseurs. They love sharing their knowledge with everyone and anyone so make sure you pick their brains about Sumarocca Cava to help you chose the perfect drink for your next event with us.

Champagne Academy Course
Frans Mortengren, our private events General Manager, visited Champagne in France to take part in the Champagne Academy course. Only 600 people in the world have the Champagne Academia accreditation, 2 of who work for us at Heritage Portfolio! Frans, our newest Champagne Connoisseur spent five days visiting each of the Champagne houses where he tasted a total of 142 Champagnes (it's a tough life for Frans!) If any of our clients or guests have questions about Champagne for their events, Frans is always happy to help!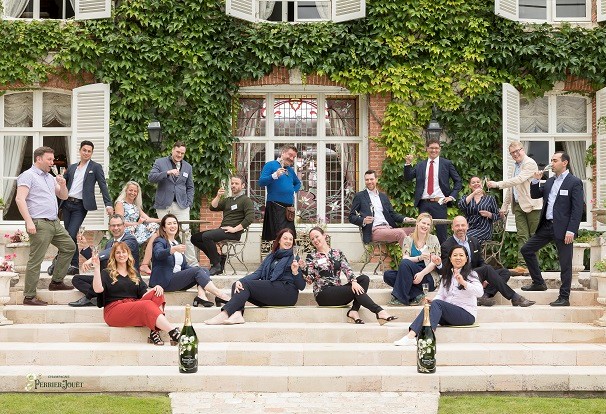 V&A Dundee Opened
When we won the tender process to be the exclusive caterer at V&A Dundee we were so excited to be part of such an amazing institution. Working on the concept of the Tatha Bar & Kitchen and the Living Room Café was a dream come true for us. The guidelines for the café and restaurant were in line with the building, to create 'A Living Room for the city' - a place where everyone is welcome.
In the Tatha Bar & Kitchen and the café our chefs wanted to use as many local suppliers as possible. They took traditional Scottish dishes and gave them a contemporary twist, incorporating international flavours to create a menu that would delight both locals and tourists. Here are a few images of our scrumptious offer to whet your appetite!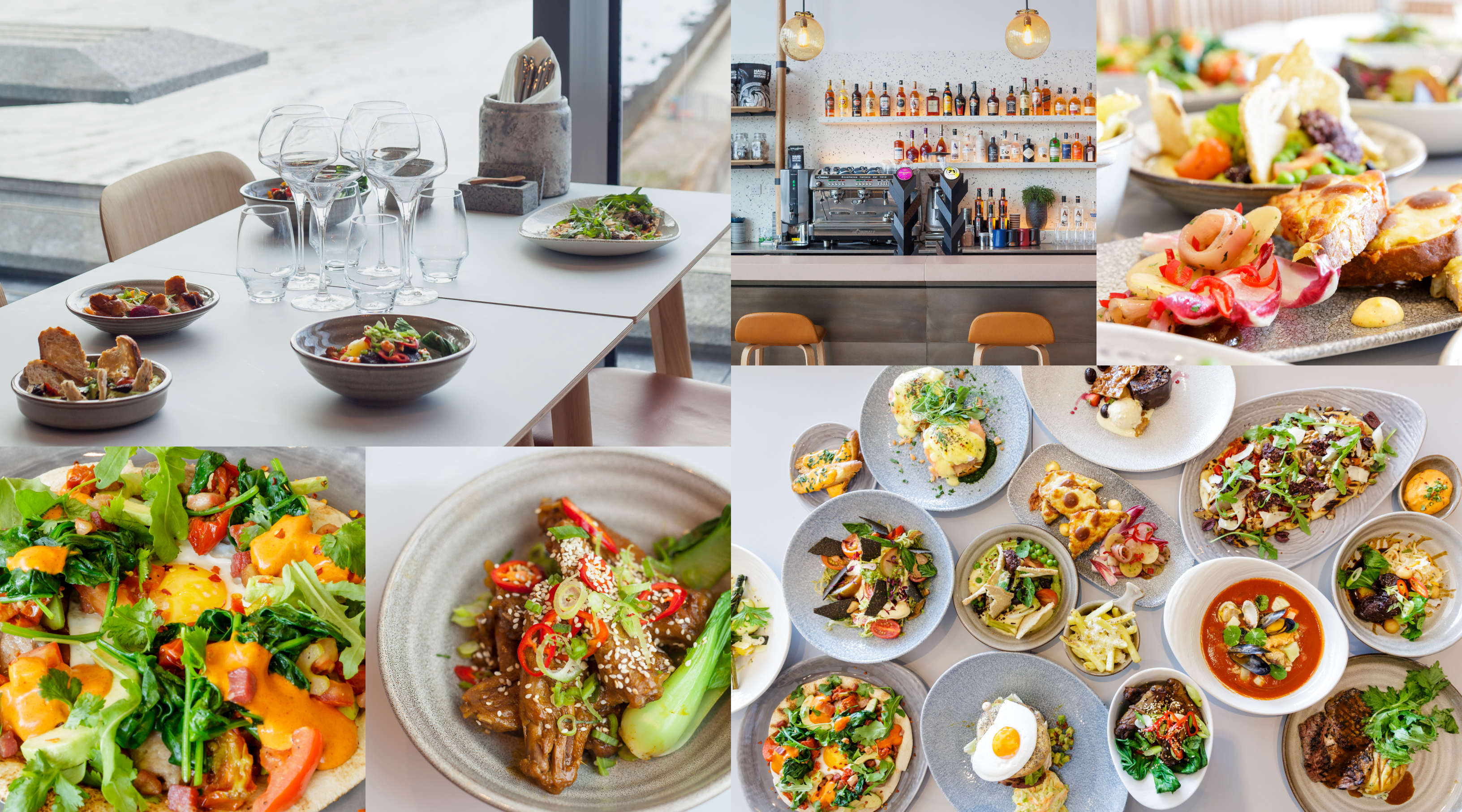 Edinburgh International Book Festival
The Edinburgh International Book Festival is one of Edinburgh's biggest events of the year bringing people from all nationalities to the city. This event presented a great opportunity for us to show what we can do, from pop-up bars and snack trucks to a bagel bar, we tried to make all of our offers accessible to everyone by providing value for money as well as being local, diverse and sustainable. We're already looking forward to doing it all again this August.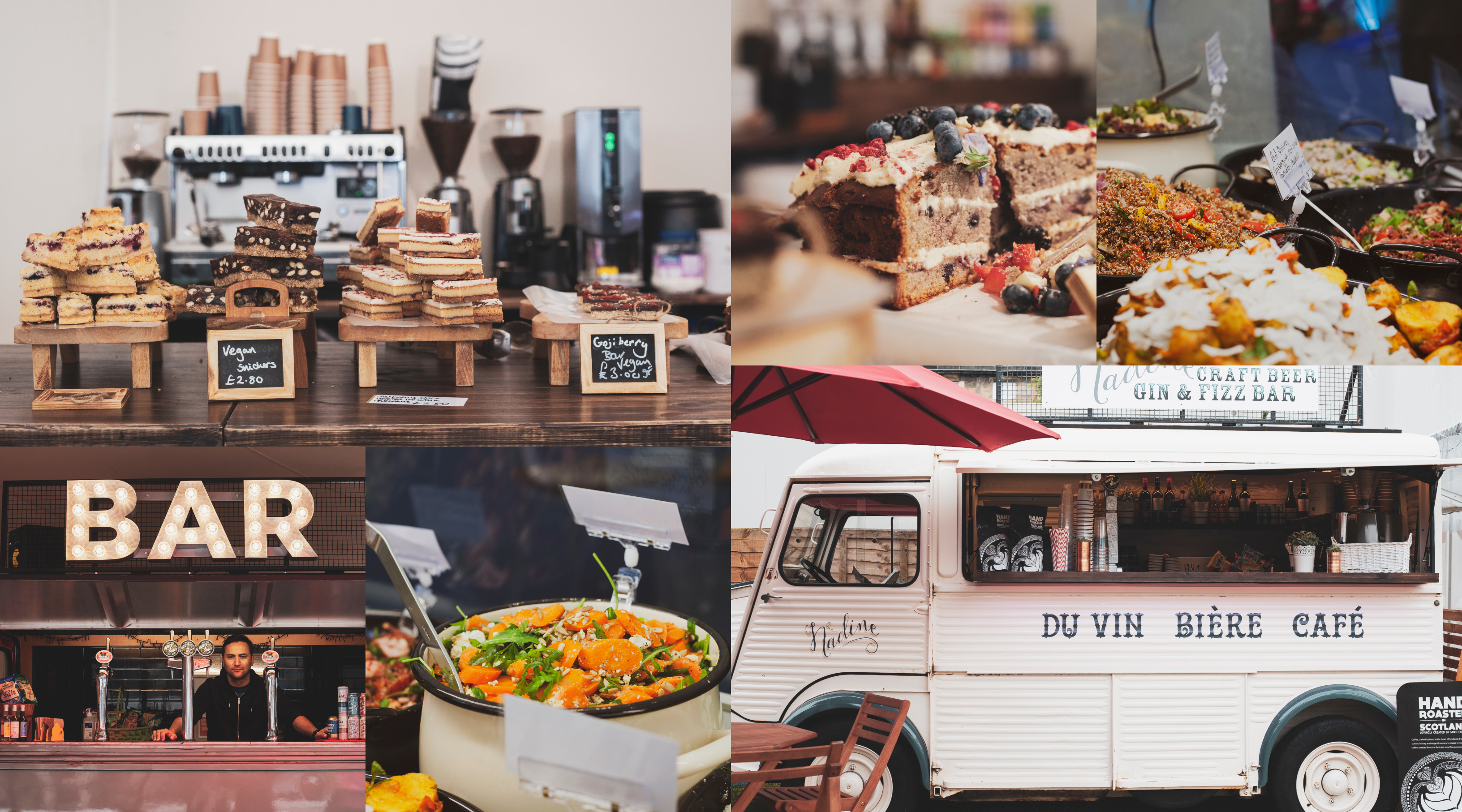 Pommery Bar Come back!
August was a special month for us as we re-launched the wonderful Pommery Bar in the Signet Library! The Upper Library was transformed into a modern art installation with an amazing laser show and atmospheric ambience by the famous Chris Levine of Saatchi Galleries. Our guests were able to enjoy Pommery Champagne accompanied with delicious sharing seafood, meat and cheese platters. The Pommery Bar was the perfect place to spend time away from the busy festival! In case you missed out in August, below are a few images of the transformation.
New Autumn/Winter Menu
In 2018 our amazingly talented chefs worked tirelessly on a new Autumn/ Winter Menu (link to blog); including delicious dishes such as candied duck breast with confit of leg, soya and yuzu with carrot jerky, beets and pine needle honey, clementine confit and salt baked crones. If we have the pleasure of hosting your event this year, we hope you enjoy our new and exciting dishes.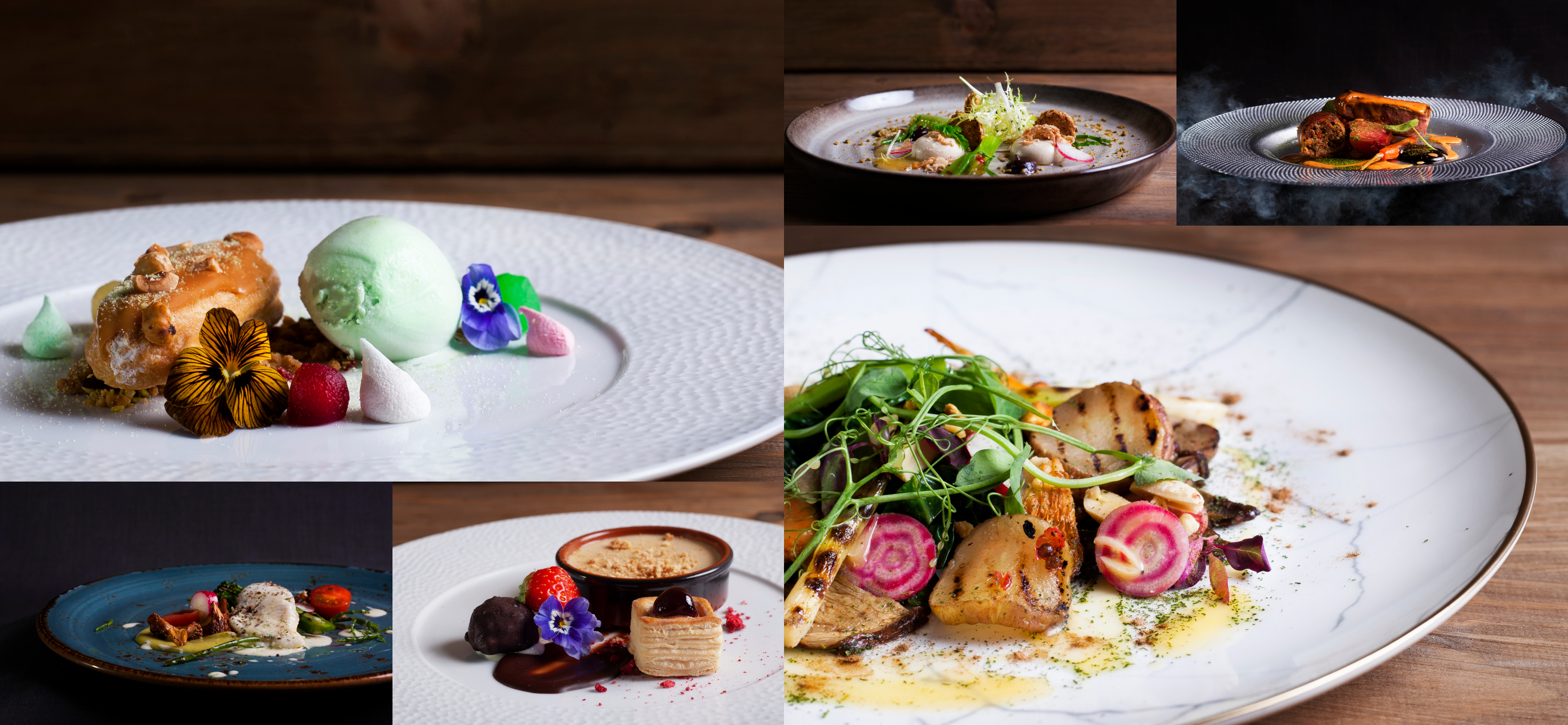 Aficionados Cooking Masterclasses
Aficionados is a series of cooking masterclasses where we teach you how to take some of the Heritage Portfolio magic home!
This year has been a big year for Aficionados, we have explored new concepts and delivered various cooking masterclasses including seasonal salad masterclasses, a midsummer supper with our Head Chef, Cava and Champagne tasting paired with some delicious canapes, and a class showing you 'how to cheat at Christmas' when entertaining your guests!
In our foodie masterclasses, our specialists and chefs share some of their favourite recipes and tips so that you can make them at home. Our Aficionados events are the perfect experience to enjoy by yourself or with a friend, and a voucher for a class can also make the perfect gift!
Future events:
An experience in gin and chocolate! - Colonnades, the Signet Library (19th February, 6pm-8pm)
The art of perfect scone making - Cafe Portrait in the Scottish National Portrait Gallery (19th March, 6pm-8pm)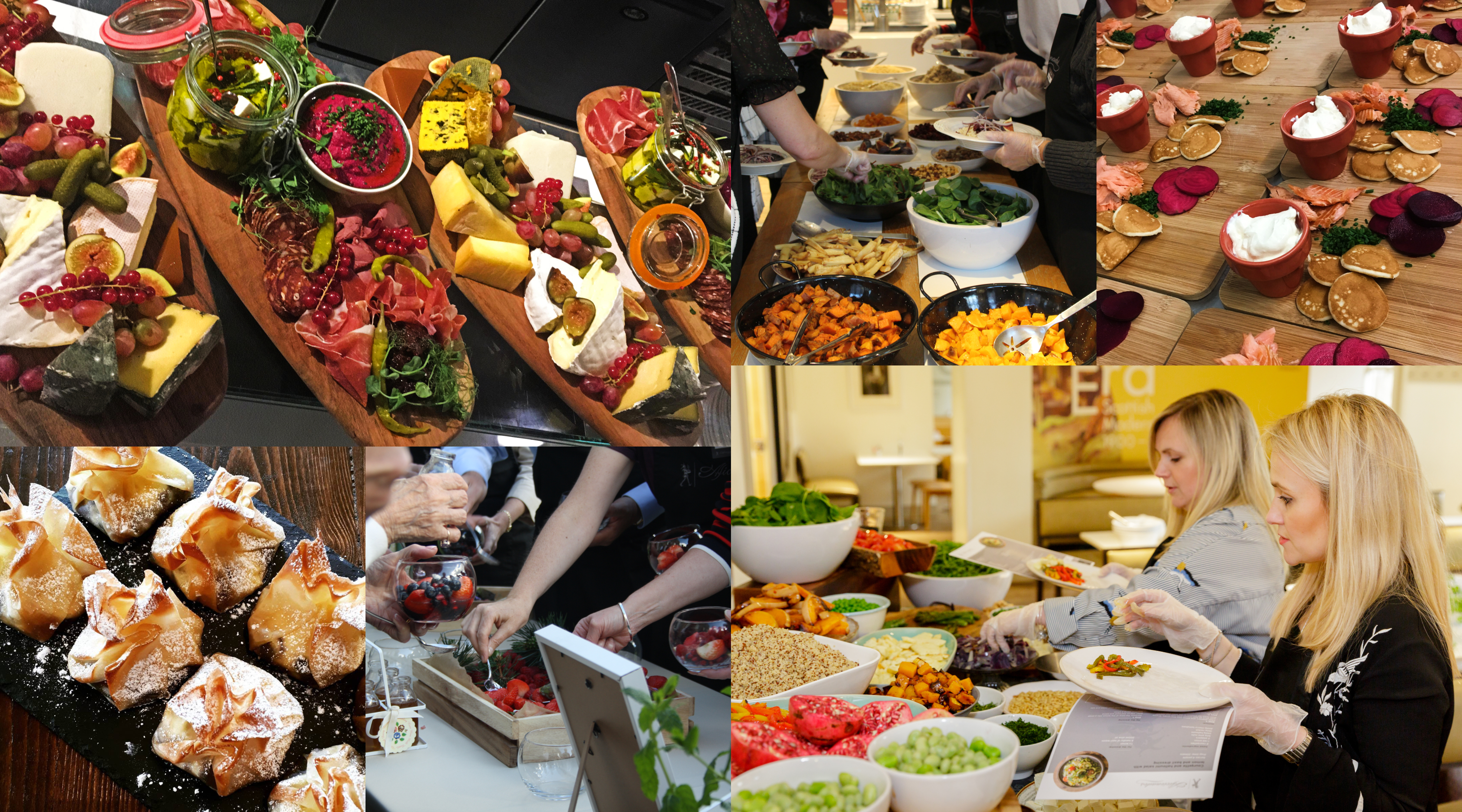 Client's Christmas party
To round of an incredible year, we celebrate with some of our clients and suppliers at our Christmas Party. This year our amazing team transformed Edinburgh's Biscuit Factory into grungy and funk 1920's speakeasy. If you missed out, check out our video from the night:
Watch this space for more amazing events we create in 2019 – and follow us on Facebook, Instagram and Twitter to stay tuned on what we're getting up to!