You are here
To celebrate everything that is 'Deliciously Made in Scotland', we teamed up with G&V Hotel, the Scottish National Gallery of Modern Art and The Scotch Whisky Experience to put together a fantastic city break for two. Hear from our competition winner and learn how she and her husband enjoyed this incredible prize! Sign up here to be the first to know about our future competitions and amazing prizes!
'We had a truly wonderful time in Edinburgh, and I would like to thank you and indeed everyone involved in providing the prize.'
'The G&V Royal Mile hotel was lovely, and we adored our room (upgraded to room 507) which had spectacular views of the Castle and the fascinating rooftops of the city. The staff were great and very attentive. Daniel the barman created a cocktail just for me, which was deliciously spicy and creamy with a peach base. Fantastic breakfast too.'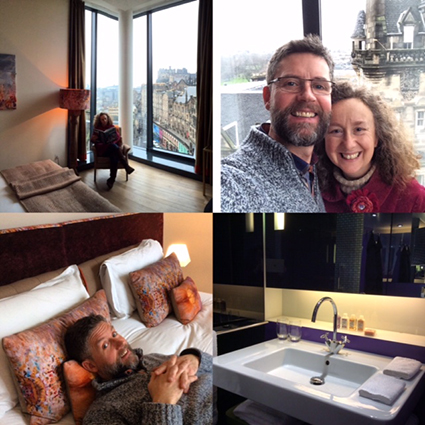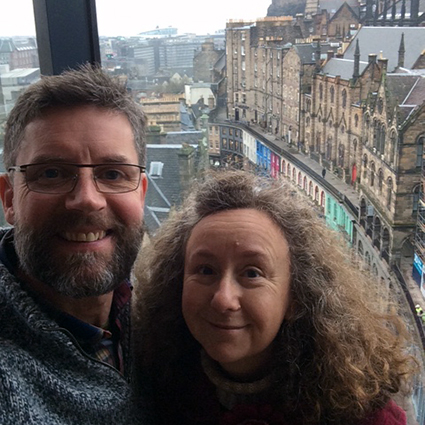 'We thoroughly enjoyed the Modern Scottish Women exhibition at the gallery, and we were lucky enough to be there when the curator was giving a talk about it. Lunch in Café Modern Two was scrumptious. I had Cullen Skink (a first for me) and the flavour was superb. My husband had risotto which was equally good. The Sauvignon Blanc (New Zealand) was the best we've tasted in ages. The wonderful array of cakes was almost overwhelming, but we eventually found space for a salted caramel chocolate brownie each!'
'The highlight of the trip was our afternoon tea at Colonnades at The Signet Library. I'm still thinking about it a week later! Sumptuous surroundings, impeccable service, and a feast for the taste buds as well as the eyes. We tried several different types of tea and spent a luxurious couple of hours nibbling our way through one delectable masterpiece after another. The silver tableware and fine china added to the experience and we appreciated the attention to every fine detail.'
'The Scotch Whisky Experience was very interesting!'
'All in all a very memorable trip. We are keen to return to discover more of Edinburgh's delights. I may organise a trip there with a group of friends in the not too distant future.'
Want to be our next winner? Don't miss our next competition, sign up today!