You are here
Vegan Chocolate Cake
Veganuary encourages people to try something new and go vegan for the month of January. Inspired by this, we thought we'd share our favourite vegan chocolate and berry cake recipe. It's completely moreish and just a little bit decadent. Vegan or not, we absolutely love this cake and hope you do too!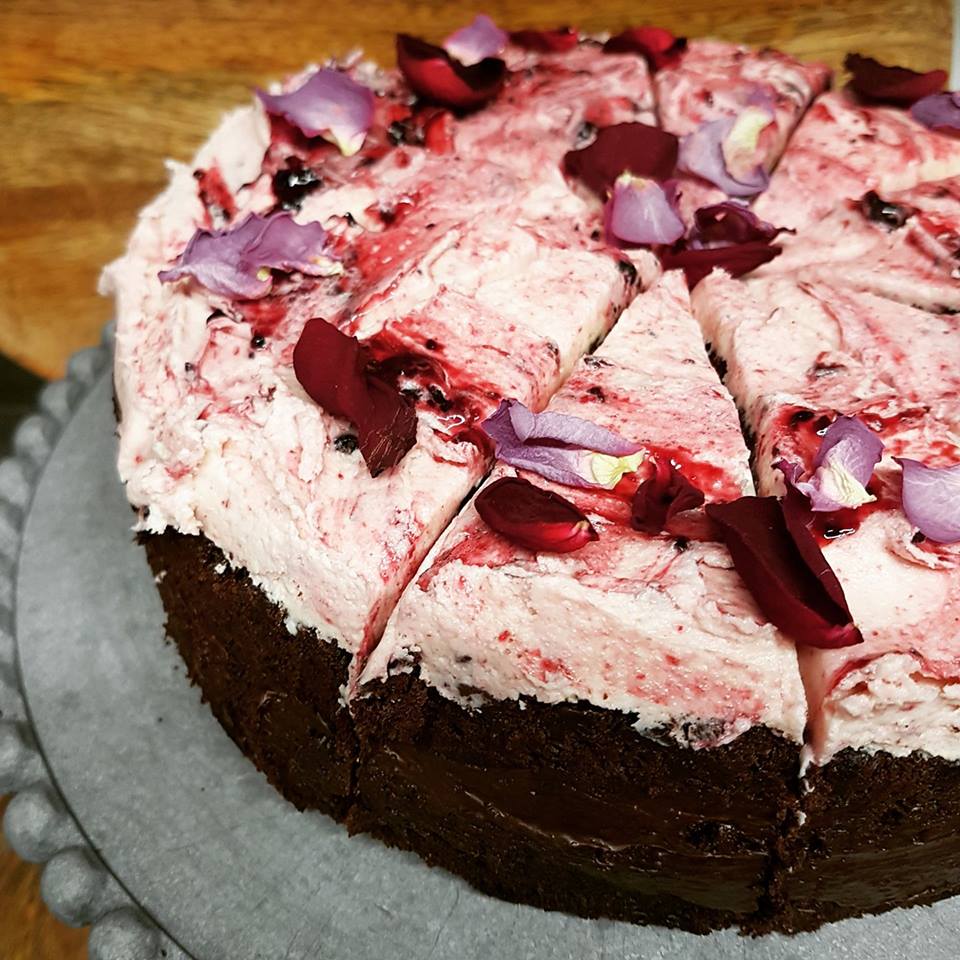 Ingredients
400g Self Raising flour
100g cocoa powder
200ml Vegetable oil
2 teaspoon baking powder
Half teaspoon of white wine vinegar
450ml cold water
1 pinch of salt
150g fresh or frozen mixed berries of your choice - raspberry, blueberry and blackberry work well
For the Icing
100g icing sugar sieved
50g Vegan margarine at room temperature
Half a teaspoon vanilla essence
50g berries or 2 tablespoons of vegan blackcurrant jam
Method
Prep: 30min, Cook 30min, Ready in 60min
Put the self-raising flour, sugar, cocoa, baking powder and salt in a bowl and mix well.
Pour over the oil, vanilla and vinegar, and then the water. Beat thoroughly with a whisk. Fold in the berries. Pour the mixture into two greased and lined 20cm (8") round sandwich tins.
Bake for about 30 minutes in a preheated oven at 200 C / 180 C Fan / Gas 6, or until firm and springy to the touch and a skewer comes out clean when inserted into the middle. Leave to cool in the tin for 10 minutes then turn out on to a cooling rack. This should reduce the chance of the cake cracking.
Remove the parchment and leave to cool completely while you make the icing
Beat margarine, vanilla essence and icing sugar together until smooth - add berries or jam and mix by hand to give icing marbled effect.
Once the cake has cooled, spread 1/2 of the mixture over the first layer of the cake. Place the other layer on top and cover with the remaining icing. Decorate with more berries or edible flowers.
Our tip of the day!
This can very easily be made gluten free by using gluten free flour and baking powder. You may need to increase the amount of water you add, as gluten free flour can be more absorbent.